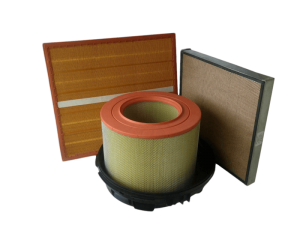 The concentration of dust in the air depends on the geographic and climatic conditions, density and traffic frequency. In all these conditions, air must be provided in the amount required for its proper engine operation.
Air filter inserts provide effective engine protection from damage caused by the presence of dust and other contaminants in the air.
Our air filter inserts are carefully designed and manufactured to meet the engine and industrial facilities manufacturer's requirements, which are the ones that need filtered air.
BOSFILTER's imperative is a high quality air filter achieved by:
high efficiency purification, up to 99.9%
selecting the highest quality filter paper which is controlled in the laboratory and is successfully processed during filter production
corrosion protection for metal parts
detailed craftsmanship and high quality seals for optimum quality and sealing
These prerequisites make our air filters well accepted by the consumers and they recognized as a guaranty for:
long and reliable life
full functionality
compliance with engine manufacturers regulations, as well as with international standards in the air filtration field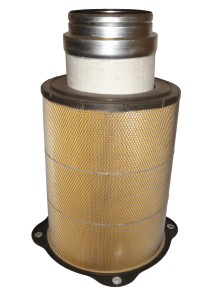 Heavy-duty air filter inserts are made as a two-stage (primary and secondary).
Primary implant acts as the main filter, while the secondary is a security filter, thereby insuring adequate motor protection in extreme operating environment.
We also manufacture the so-called dry air filters. These filters consist of a housing with connections, inserts or primary and secondary implant sets, a dirt indicator and a dust vacuum container.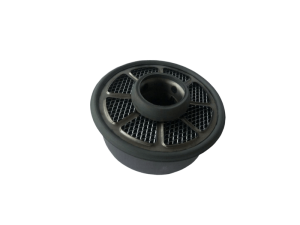 BOSFILTER also produces air filters with oil bath, which are intended for use in medium and heavy working conditions. The filters are usually made of two-part housing, where the lower part of the chassis houses oil and the upper one the inset.
Filtering material of the insert is usually a wire cloth, PVC or natural fiber which provides air purification efficiency of 99.5%.
In addition to our standard production program, we have developed an air Ram fitter program, filter plates, filter bags and sleeves for industrial filtration and dust collection. For the purposes of high efficiency air filtering in electrical, food and pharmaceutical industries, we have developed a series of absolute filters.